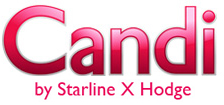 streetteam - cast - gallery - animations - tutorial - fanart - ns-forum - ks-forum - about- lj- da- links - search
Candi Animations!
Here is a collection of Candi animations that I have made. The newer ones are placed on the top.
Winter 2006
Candi Newsbox Animated Gif

Summer 2006 aka "Hypno-Butt"
Candi Newsbox Animated Gif

"Candi In Wonderland"


March 2005

Candi falls down the Rabbit Hole to encounter her roommates as characters from the famous novel, Alice in Wonderland and Through the Looking Glass.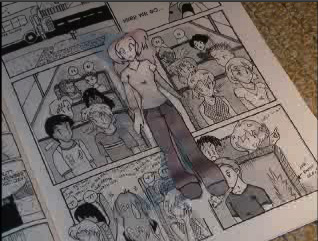 "Stepping Out "
Fall 2003
Stop Motion Animation
Candi is decides to pop out of her story and check out what's going on. (This explains why I changed the story from a high school comedy to a college one.)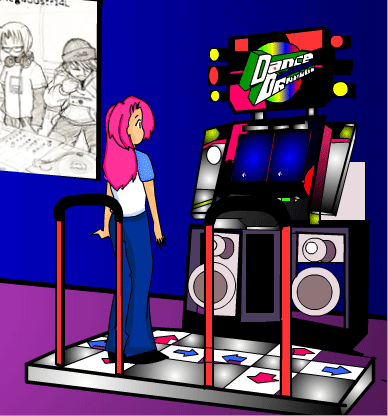 "Aliens and DDR"
Spring 2003
Co-Created with Kamil Jackson
Candi goes to the arcade and encounters a stick figure alien. Kamil and I had to collaborate our two flip book ideas together for this class project.